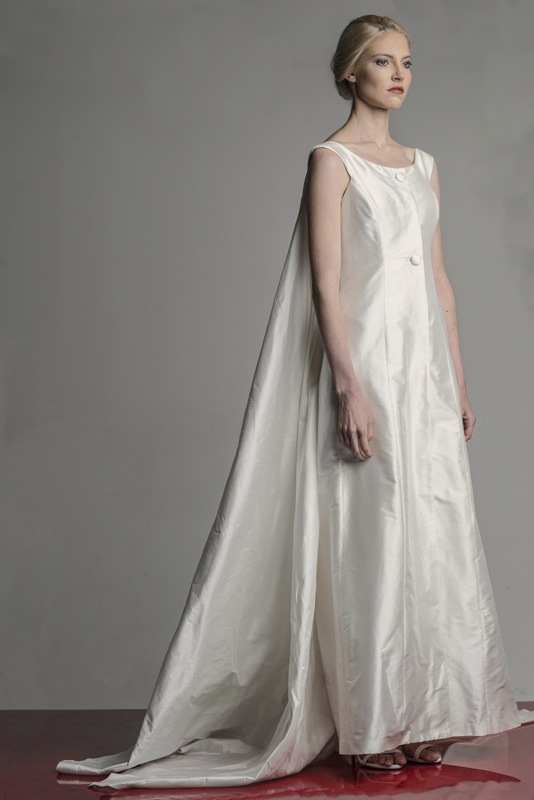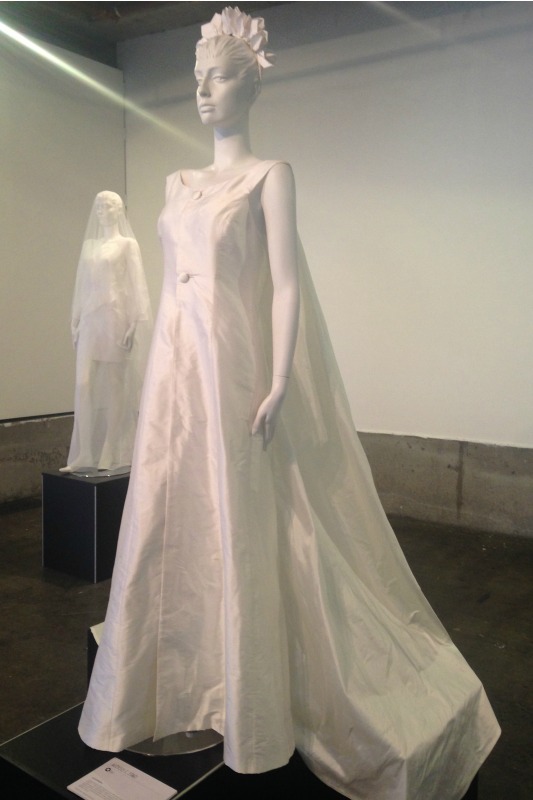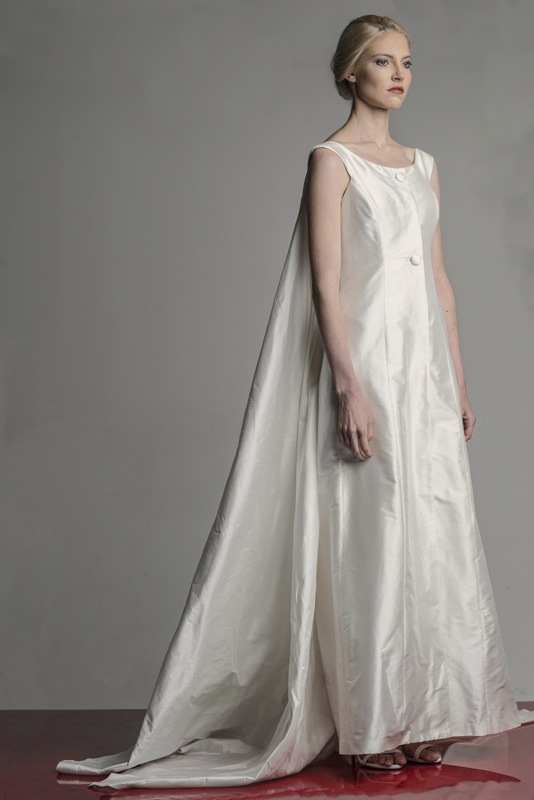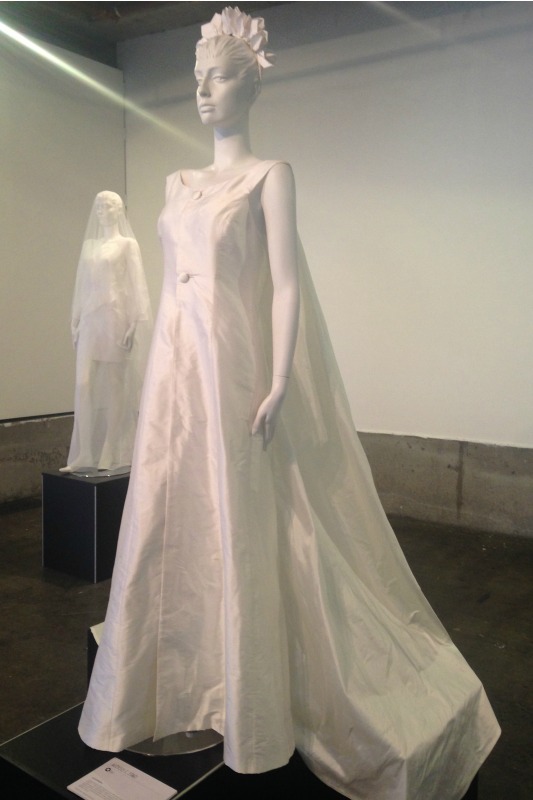 Price On Application Style no. 15BR1004

Description
Influenced by different styles and different eras – 1760s and 1960s - the Alexandra is a stately combination of minimalism expanding into an extravagant Watteau back train. The train has extra volume with addition of bias cut angular panels inserted at the sides.
Restrained detail and decoration allow the dramatic silhouette to be the focus.
Questions about ordering this dress
Details
Dress: 100% silk dupion backed with silk organza
Feature button front closure, with concealed snaps.
Boning on back bodice.
You might also like from the Neo-Geometry Exhibition Collection